LightStream's Rate Beat Program
We are so confident in the competitiveness of our interest rates that we will beat an interest rate (APR) presented by any other lender by .10 percentage points, if the other lender's rate meets the terms and conditions described below:
Terms:
The lender's interest rate (APR) must not be supported by any third-party arrangements such as vehicle manufacturer subvention payments (with rates as low as 0.0% APR), other manufacturer discounts, rate buy-downs by car-buying services, or any other similar third-party subsidized rate offerings.
The lender's interest rate offer must be generally available to all of its customers who share a similar credit risk profile (so that employee-discount programs or other special, limited lending programs would not qualify).
LightStream will offer a rate that is .10 percentage points below the specific rate offered by a competing lender.
Conditions:
The interest rate (APR) must be for the same loan amount, loan term, loan purpose and payment method (auto debit or invoice) that are being offered by LightStream. The offer applies to fixed-rate loans only. Variable-rate loans do not qualify.
You need to be approved for the other lender's interest rate (APR).
If requested by us, you will need to supply LightStream with evidence, to its satisfaction, that the other lender's interest rate (APR) meets the Rate Beat program terms and conditions described here. This could include an approval letter, loan document containing the APR, or other documentation that LightStream finds sufficient.
This offer expires if the terms and conditions are not satisfied prior to 2 p.m. Eastern time on the business day prior to loan funding.
These terms and conditions are subject to change at any time.
If you have been approved by another lender for a lower qualifying rate:
Customers who have already been approved for a LightStream loan can contact LightStream customer service. We will work with you to determine your Rate Beat eligibility and obtain the documentation we need on your competitive rate.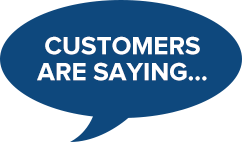 Our interest rates are very competitive. But don't take our word for it. See what our customers have to say.
"First, I wanted to say thank you for the painless loan process and approval speed. This is the easiest loan process my wife and I have ever been a part of. I wish all loan applications were this easy. I can't thank you enough. Your rates were the same as my credit union, but I can do this in the comfort of my own home. I am highly recommending your bank to all my friends and family. No more visits to my local bank or credit union for the type of loans you offer. Super highly recommended." - H.R. from Mission, TX
"I had read a lot of positive things about SunTrust and the LightStream Loan, but I was still a little skeptical. 24 hours later and I am a believer. Best rates, best customer service and an UNHEARD OF turn-around time. Simply the best of the best. I hardly ever write to THANK a company for their service and product, but you guys were a pleasure to deal with, so thank you." - T.A. and B.A. from Endicott, NY
"Let me say Thank You, Thank You, for the most hassle free loan I have ever had. The approval and funding service was incredible. The interest rate for a personal loan is 2nd to none. It was very easy to get set up and set to pay back this loan will save over $5,000.00 when I pay off my existing travel trailer loan set at 9.5% versus the loan you gave me at 2.99%. Again thank you so." - L.L. from Stuart, VA
"Just wanted to let you know how impressed I am with LightStream. The process is unbelievably simple and lightning fast. The rates are very competitive and everything, from start to finish, was efficient and professional. I could not be more impressed and will recommend LightStream, without reservation, to my friends and family." - S.E. from Laguna Niguel, CA
"Your loan was the absolute lowest interest I was quoted! I am canceling my credit union account and possibly my [other bank] account and moving over to SunTrust. Your reps were a pleasure to speak with, professional and knowledgeable — wonderful, all three of them. I will tell all of my family and friends about LightStream, (I am) 100% highly satisfied. Please keep up the excellent work. Thank you for such a streamlined process…. I will be driving my 2006 Honda S2000 home from Tampa on Saturday. You have made me a very happy woman." - K.S. from Orlando, FL
"Great service, great rates, thank you." - J.G. from McAlester, OK
"Just wanted to let you know what an outstanding and seamless loan process you have. Not only did you have the best rate, but also the easiest loan application I have ever seen. Thanks again for the awesome experience." - J.H. from Nacogdoches, TX
Learn more about how LightStream loans can be used to finance:
and Anything Else!
...or other financing needs!